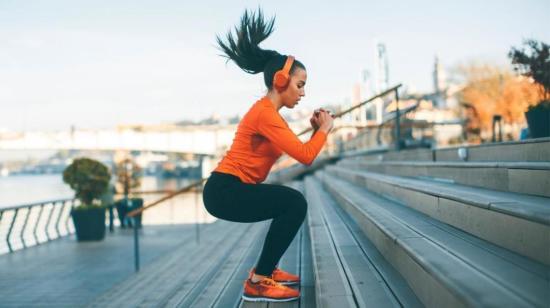 Laziness Fuels More Laziness. Activity Fuels More Activity!
Regular physical activity is one of the most important things you can do for your health. Physically active people more likely to have mature brains, compared to those who are lazy. Well, Laziness is not a personality disorder. It's just a habit. Lazy thinking and lazy behaviour, like any other habits, can be broken. Laziness isn't something we're born with. It's a behaviour we learned along the way.
To become mentally tough, we need to overcome obstacles such as the bad habits we've learned that are keeping us from achieving our goals.
What are the health benefits of exercise?
Regular exercise and physical activity, helps you control your weight. Along with diet, exercise plays an important role in controlling your weight and preventing obesity.
Reduce your risk of heart diseases. Exercise strengthens your heart and improves your circulation. The increased blood flow raises the oxygen levels in your body. This helps lower your risk of heart diseases such as high cholesterol, coronary artery disease, and heart attack. Regular exercise can also lower your blood pressure and triglyceride levels.
Exercise helps you to lower your blood sugar level and help your insulin work better. This can cut down your risk for metabolic syndrome and type 2 diabetes. And if you already have one of those diseases, exercise can help you to manage it.
Exercise may make it easier to quit smoking by reducing your cravings and withdrawal symptoms. It can also help limit the weight you might gain when you stop smoking.
While exercising, your body releases chemicals that can improve your mood and make you feel more relaxed. This can help you deal with stress and reduce your risk of depression.
Help keep your thinking, learning, and judgment skills sharp as you age. Exercise stimulates your body to release proteins and other chemicals that improve the structure and function of your brain.
Regular exercise can help kids and teens build strong bones. Later in life, it can also slow the loss of bone density that comes with age. Doing muscle-strengthening activities can help you increase or maintain your muscle mass and strength.
Engaging in regular physical activity can increase your energy levels. This is true even in people with persistent fatigue and those suffering from serious illnesses.
Reduce your risk of some cancers, including colon, breast, uterine, and lung cancer.
Improve your sleep. Exercise can help you to fall asleep faster and stay asleep longer.
Improve your sexual health. Regular exercise may lower the risk of erectile dysfunction in men. In women, exercise may increase sexual arousal.
Increase your chances of living longer. Studies show that physical activity can reduce your risk of dying early from the leading causes of death.
Moderate exercise can provide antioxidant protection and promote blood flow, which can protect your skin and delay signs of ageing, etc.
Hence, exercise offers incredible benefits that can improve nearly every aspect of your health from the inside out.
https://globalhomeopathy.in/wp-content/uploads/2019/03/Homeopathy-Blog.jpg
308
550
admin
http://globalhomeopathy.in/wp-content/uploads/2016/05/global-logo1.png
admin
2019-03-04 09:36:58
2019-03-04 09:36:58
Laziness Fuels More Laziness. Activity Fuels More Activity!